Free Series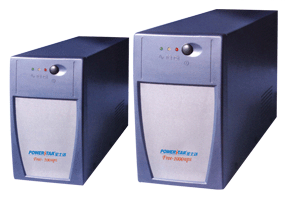 ·Description
Free UPS offers standby single phase power protection with capacity of 500VA- 1000VA. Free Series provide battery backup during outages and unsafe voltage fluctuations and protections from damaging surges and spikes. Free UPS feature AVR technology which enables a wide input voltage range of 165V-275V and makes it compatible with generators. The built-in sealed lead-acid batteries are maintenance free and convenient to use. Free UPS can provide guaranteed power protection for personal computers, POS and other electronics in your home or for your business.
·Features
■Short circuit protection;
■Intelligent battery management;
■New power components with high reliability;
■Automatic protection of over charge, over discharge, under-voltage and over load;
■Automatic restart;
■Advanced EMI technology;
·Technical Specifications
Stable sine wave AC output; square wave inverted output
Universal or multi-function socket (optional)
12V/7AHMaintenance-free lead-acid battery
Automaticcharge and startup when connected with main power
Automatic shutdown when main power lost or battery used out
LED indicator / audio alarm
Overload or Short Circuit
Resettable circuit breaker, short circuit protection
Compliance with ISO9001:2000
Products shall be subject to any changes without additional notices. The pictures are for reference only. Please adhere to the original products in case of any mistake!