Recently, Powerstar modular UPS products successful Huairou District, HD Radio and TV center in Taiwan network construction project bidding and purchasing equipment (HCZX-2015-019), to provide comprehensive, high-definition security for the whole station network core equipment room, reliable 24x7 operation and future expansion of capacity increase of uninterruptible power protection, to the greatest extent to meet the critical load existing data center room equipment 7 × 24 hours.
Huairou District, the Central Radio and TV main business center, the city of broadcast radio and television programs, news, features and other programming broadcast. HD television broadcast system is Huairou new global station network in a subsystem, is mainly responsible for Huairou two television channels HRTV-1, program code management HRTV-2, the playbill scheduling and broadcast work, which, HRTV- 1 is a high-standard definition broadcast channels, HRTV-2 high-definition broadcast channels.
Projects selected Powersrar MP Series modular UPS uninterruptible power systems, high reliability products to meet the higher demands of the power system specifically designed. The system uses a unique on-line double conversion structure, three-three operating mode; all power semiconductor devices are imported integrated modules, greatly improving the reliability of the system. The power supply system consists of multiple independent power modules in parallel, running in the absence of primary synchronization conditions to achieve N + X parallel redundancy backup, greatly improving the overall reliability of the system; each system power modules can be hot-line plug, replace, easy upgrade and expansion, to effectively improve the stability and reliability of the system, while reducing the cost of expansion. The power supply system has a complete self-detection and protection, the use of a large screen with a touch-screen LCD, graphical user interface, intelligent "man - machine" dialogue menu and remote monitoring and supervision functions. The project is Powersrar modular UPS products is another successful example in the broadcast television industry. (Correspondent: Power Star)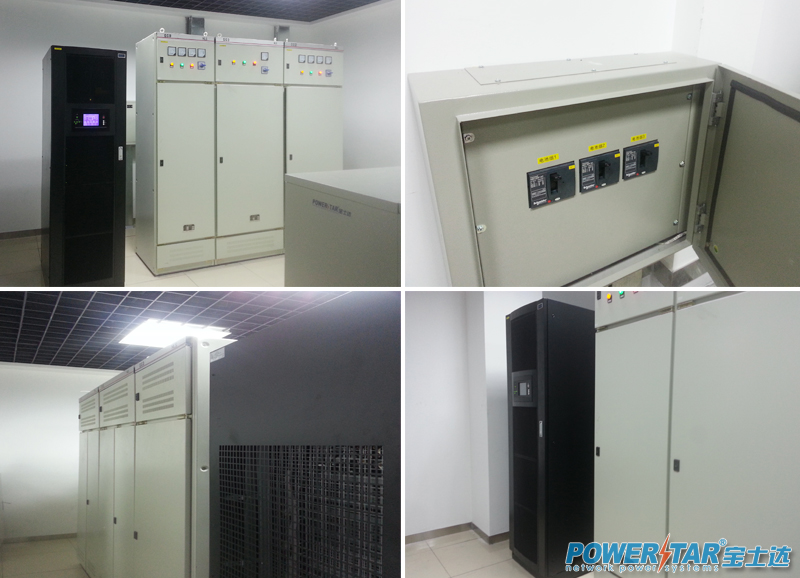 ?