Power Info EM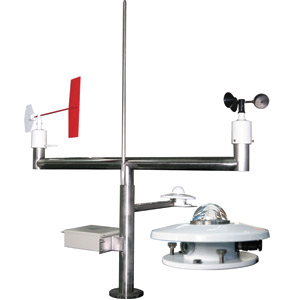 Description
Powerstar Info EM provides local weather conditions of photovoltaic power plant, including: wind speed, wind direction, radiation, temperature and other environmental parameters.
Hardware includes: wind speed sensor, wind direction sensor, solar radiation table, temperature probe, control box and the bracket.
Technique Parameter
The sensor machine for wind speed and wind direction
Seven gray code ( or a potentiometer )
Maximum radius of gyration
The technique parameter for sunshine radiation table
Temperature characteristics
Notice: Products shall be subject to any changes without additional notices. The pictures are for reference only. Please adhere to the original products in case of any mistake!